I know you all must be just dying to know how my foot injuries are progressing – it is such an exciting topic, I fully understand. No, it's really not. I'm bored talking about it, telling people about it, explaining why I can't run, what happened (or didn't happen- because like most running injuries, there isn't just one big kablam moment where the injury occurs…) etc, etc. However, given that this is a running blog (kinda 😉 ) and that I've talked about the injuries quite a bit on here, I feel for the continuity sake, I should pop an update up.
Having seen two physios, my GP, two orthopaedic surgeons and ran multiple blood tests, MRI and xrays, my most recent visit was to a rheumatologist. It had been suggested to me that a possible cause of my ongoing foot pain (along the base of both feet and around the lateral parts and under the toe areas) could perhaps be a rheumatological issue. In particular, it was speculated that I could have rheumatoid arthritis.
The Good News!
Rheumatologist said I most likely do NOT have rheumatoid arthritis. Yay! Of course being a doctor, he wouldn't say that I definitely did not have it, but he ruled it out for the moment, which I'll take and run to the hills with as fast as I can.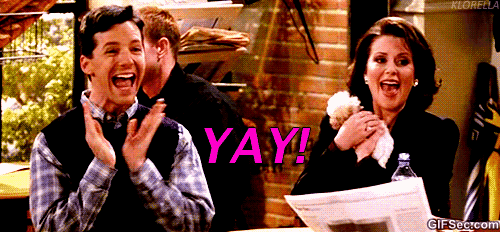 His view was that the likely cause of my foot pain was due to the mechanics of my feet -which is what the last orthopaedic surgeon thought AND also what my new physio has said too.
The Boring Details
Essentially, I have a bad bunion on my left foot which has caused my big toe to lean so far inwards that it has rendered the big toe essentially ineffective in terms of the running motion. When the foot hits the ground, the normal movement is for the foot to roll from heel through the foot and then push off from the big toe. My big toe is turned so far inward that the foot basically is not rolling off the toe, but rather off the bunion. The other toes on that foot are also doing more work than they should be and taking more of the impact than they should be as a result of the redundant big toe. This too has caused the lateral arch running beneath the toes to collapse somewhat (explaining the pain in that area). The joints have also become more angled as a result of the constant impact of running.
Blah blah blah… to sum up? Bad foot biomechanics.
The Bad News
All those aforementioned experts voiced the opinion that running marathons is probably too much for my feet given the fundamental limitations of their structure. They can't take the constant pounding that feet with good structure and mechanics can – it's simply too much. The physio that I'm seeing now has worked with athletes for many years and her opinion is that i should stick to triathlons and runs up to the distance of a half-marathon.
I'm not going to lie to you, while I know what she is saying makes complete sense, I have not completely accepted this. At least, not yet. There are so many marathon races around the world that I would love, love, LOVE to do (Boston, NYC, London, Berlin…how are ya?) that I'm not quite ready to let all that go. I've dreamed about these for years and you only live once. (Or at least, I can only remember living one lifetime!) In my head, I know they're right but in my heart, this is too far a leap just at the moment. This is something that will take a while for me to come around to.
The Best News
Despite what I just said, the best news IN THE WORLD is that with more rest, careful rehabilitation and oodles of patience, there is no reason why I will not be able to run again. I also don't (touching all the wood) have rheumatoid arthritis or any other lifelong horrible limiting condition that I have to live with, which I am so grateful for. These two things are without doubt, the greatest news and the relief and hope I feel right now is pure awesome.
I got some new orthotics custom made by the new physio (thank you Eileen) and am currently breaking these in, as well as doing the exercises and stretches she has prescribed.
I am also one with my bike at the moment, despite the crappy weather and multiple named storms that have swept our not-so-green island the last few weeks. Biking to work some days, biking at the weekend and oh how wet all that gear can get…
Alas, a good excuse to buy more gear because hey, I need a second string of clothes while the others are drying 😀