We are rapidly coming to the end of April and I thought it would be a good time to share with you lovely people what I've been loving this month.
1. Cycling. I'm resting completely from running since Paris (23 days ago, but who's counting?) so have oodles more time to do other activities, mostly swimming and my bike. About 3 cycles a week, with a long one every Sunday morning and last weekend I did my longest ever bike over 93km (ish). I practically tipped over when I stopped the bike at the end. I love it but I need to work on it.
2. Weather. People often say that typical Irish weather is experiencing all 4 seasons in the one day. This is how nearly every day this month has been and while fun… is also insane. This morning, for example, was a clear blue sky and beautiful sun, which turned to cloudy and cool, to heavy hail, which could have been mistaken for snow. And I'm freezing now. I have no idea what to wear these days but I'm loving the brightness and longer evenings so I'll forgive the forces of the universe for that!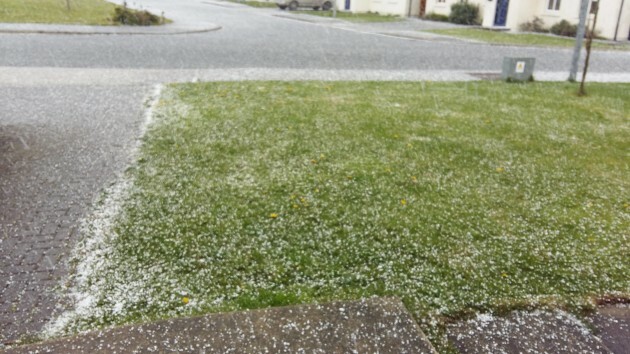 3. Masterchef. I took a big break from Masterchef, having been a loyal fan since I was a kid but recently started back watching it and boy am I back! Love the current batch of wannabes and can't wait for semi-finals week this week and the grand finale next week. Good luck all 🙂
4. Spring Marathon Season and One Day Cycling Classics. If you get up early enough on a Sunday to do your cycle, you can be back home in time to watch some of the big spring marathons, like London, happening right now. Re-fill your pot of coffee and settle into an afternoon of hardcore cycling to watch the toughest of the tough battle it out in France, Belgium, the Netherlands, etc. Honestly, I do NOT understand what Eurosport were thinking giving snooker priority last Sunday…..mmmm.
5. Downton Abbey Series 5 New Game of Thrones on a Sunday afternoon after my long cycle (temporarily replacing my long run while I'm resting my temperamental foot!). Toasted sandwich, bucket of coffee and Maggie Smith – relaxes me into another dimension.
6. Coffee and Scones. I go through food cycles and I'm not sure if this is normal or not. I'll find something I like and eat it over and over again, possibly for years and then just move on to something else like it never happened. Don't judge me. This appears boring – I know -but actually I just really know what I enjoy so I'm happy out.
This is my intro to scones. I ate scones up and down the wazoo from about 2003 – 2012 (not exclusively – I'm not that bad…) making my own, trying them from all different markets, shops, cafes… bit scone obsessed over here. One day, I just decided I didn't want one any more. Think Forrest Gump when he just decides one day to stop running.
Then one fine spring day 4 years later, I heard the call again.
So I answered.
It's good to be back.
As for Game of Thrones (or GOT for those who feel that spelling out and reading the whole words is just slowing them down and getting in their way of finding out what's going to happen next…) I feel like it would be rude not to acknowledge it on my April list of things to love but it doesn't quite get to have a spot just yet…
Two things.
Yes, I absolutely love Game of Thrones…
No, I have not yet watched, nor will not be watching the new series for a while.
I'm a hoarder so will do what I do best – hoard all the episodes and then watch them ALL in a characteristically 21st century series binge.
Pretty sure I'm committing at least 3 of the seven deadly right there. #doomed #WinterIsComingSoFuckIt